Out of Hours Emergencies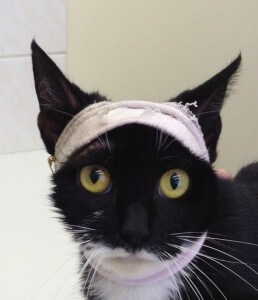 At night, on Sundays and Bank holidays, when the surgeries are closed Woods Animal Hospital provides emergency veterinary cover for Arvonia Vets. If you are registered at Cheltenham Vet Centre or Churchdown Vet Centre and you are concerned about your pet when we are closed, Woods Emergency Service will be at the end of the telephone. They will offer advice or happily see your pet if you are concerned and in the event of an emergency. This service has the advantage that if your pet is hospitalised the hospital is always staffed 24/7 so your pet will be checked constantly and enjoy uninterrupted care.
Woods can be contacted directly on 01452 543990. They are located at 125 Bristol Road, Quedgeley, Gloucester,
GL2 4NB. We recommend that you find out how to get there before you actually need to use the emergency service.
Please note: Woods charge a surcharge for emergency treatment out of hours. It is an independent company so all fees are paid directly to them at the time of treatment. If you are insured you should be able to reclaim all or part of the cost. It is your responsibility to discuss finances before diagnostic tests are performed and treatment is started.