In An Emergency Call Us On 01452 700100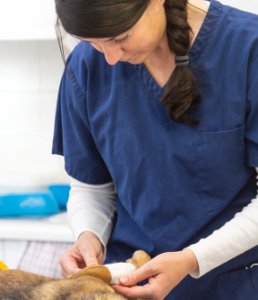 At night, on Sundays and Bank holidays, when the surgeries are closed Woods Animal Hospital provides emergency veterinary cover for Arvonia Vets. Details can be found by calling our usual number. If you are registered at Cheltenham Vet Centre or Churchdown Vet Centre and you are concerned about your pet when we are closed, Woods Emergency Service will be at the end of the telephone.
They are located at 125 Bristol Road, Quedgeley, Gloucester,
GL2 4NB. We recommend that you find out how to get there before you actually need to use the emergency service.
Please note: Woods charge a surcharge for emergency treatment out of hours. It is an independent company so all fees are paid directly to them at the time of treatment. If you are insured you should be able to reclaim all or part of the cost. It is your responsibility to discuss finances before diagnostic tests are performed and treatment is started.